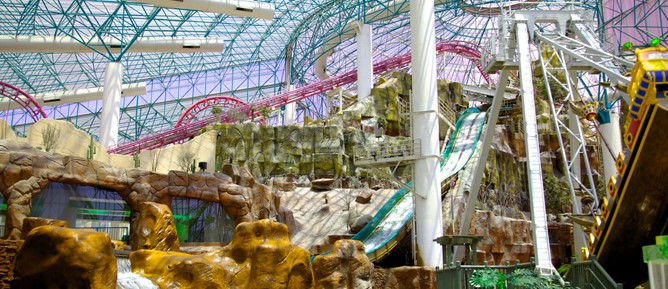 Summer and theme parks go together like high temperatures and severe heat warnings. But there are plenty of ways to beat the heat and stay cool if you find yourself at a theme park on a scorching hot day.
Obviously the best way to avoid the heat is to hit your local theme park during the shoulder seasons in the late spring and early fall when crowds are lighter and temperatures are cooler. But that's not always possible and sometimes you find yourself locked into a theme park visit when temperatures are heading toward triple digits.
What to do?
I've been to dozens of theme parks across the United States and around the world over the past quarter-century in pursuit of fun, and, for the last decade, material for the Funland theme park blog. The hottest day I ever spent at an amusement park was at Six Flags Great Adventure in New Jersey. It was 117 degrees on that July day, and it got so hot that the park closed a few of the tallest rides because of heat lightning.