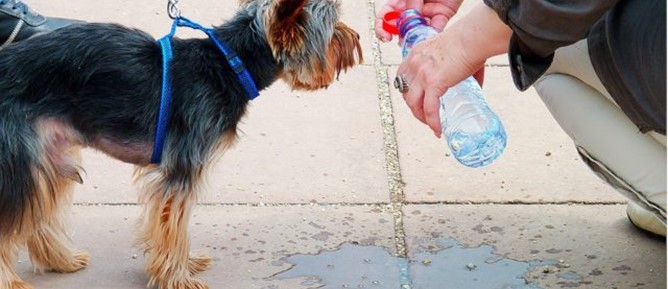 The work week is expected to start with record-setting temperatures, health dangers, possible power outages, increased fire fears and just plain misery as the year's worst heat wave tightens its grip on the Southland Monday.
Monday is expected to be the hottest day of the heat wave that began Saturday, with temperatures ranging between 100 and more than 120 degrees, according to the National Weather Service, which extended an excessive heat warning through 8 p.m.
Red flag warnings continue until 8 p.m. Tuesday in the San Gabriel Mountains and through 10 a.m. Tuesday for the Santa Barbara mountains and south coast, where the Sherpa Fire continued to burn.
The NWS warned that very high temperatures, humidity dipping into single digits at times and locally gusty winds will increase fire danger in the area through Tuesday.
A record-setting 109 degrees was reported at 2:36 p.m. Sunday at Bob Hope Airport in Burbank, the NWS said. Palmdale and Lancaster topped out at 105 and 106 degrees respectively, the temperature at Long Beach Airport hit 100 degrees, downtown LA topped out at 96 degrees and LAX hit 85 degrees. It hit 107 degrees in Beverly Hills.