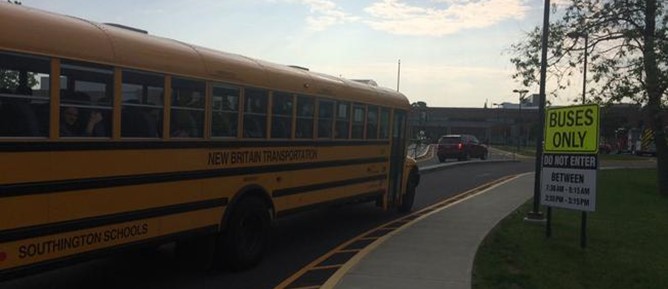 Firefighters responded to John F. Kennedy Middle School in Southington on Friday morning after a glycol leak from the heating ventilation and air conditioning system.
Officials said a line of glycol in a second-floor science room came apart, sending glycol into a few rooms and down the drains to the first floor.
In all, about 100 gallons of glycol spilled. Officials said it is not toxic or hazardous, but the main issue was the odor.
Two classrooms on the second floor were impacted, as well the entrance to cafeteria on first floor and part of hallway.
"Unfortunately we have experienced this problem previously, but as a result we do know exactly how to deal with the situation and we know that it presents no danger to students or staff," Supt. Timothy F. Connellan said in an email to parents.