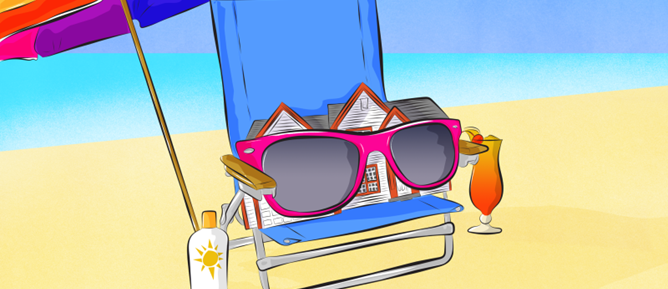 Give Your Air Conditioner a Checkup
Now's the time to make sure your air conditioning is in perfect working order. If you test your HVAC system today and find out it's not functioning properly, you need time to come up with a solution before the weather gets unbearable.
First, replace your air filter to make sure the whole system runs smoothly. Clear any debris on or around your vents or exhausts, and clean off any dirt from the main unit outside. From there, test the unit itself to make sure it's doing its job. SafeElectricity.org says you can simply leave your AC on while you're away and test it out. That should do the trick, but if you're looking for a test that's a little more detailed, you can turn on the unit and check its efficiency with a simple thermometer. The Family Handyman explains:
...set a thermometer on the supply register that's closest to the inside cooling equipment. Keep it there for five minutes and note the temperature. Do the same thing at the return vent. The air coming out should be 14 to 20 degrees cooler than the air going in. An air conditioner that's not cooling to those levels could be low on refrigerant or have leaks. A unit cooling more than 20 degrees could have a severe blockage.
If your unit isn't working properly or efficiently, it might be time to call in a professional. They'll test the unit itself and test your air ducts for any potential leaks.