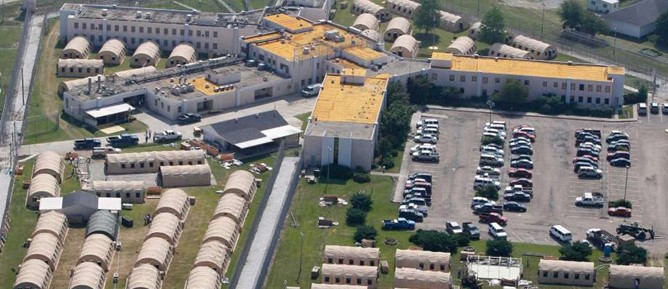 BATON ROUGE, La. (AP) — As summer approaches in Louisiana, prison officials insist that ice, fans and cold showers are enough to protect death-row inmates from dangerous heat and humidity.
If not, a federal judge may order them to install air conditioning for inmates awaiting execution at Louisiana State Penitentiary at Angola.
U.S. District Judge Brian Jackson expressed frustration Friday as he questioned why prison officials won't spend roughly $1 million to install air conditioning on death row, since the state has already spent much more to fight the matter in court. He scheduled a June 15 hearing for testimony about the effectiveness of the prison's current heat-control measures.
Jackson already has ruled it unconstitutional to keep inmates where the heat index exceeds 88 degrees. During the summer, the heat index on death row routinely soars above 100 as temperatures and humidity levels rise.
Jackson said it is "stunning" how much the state has spent defending itself for three years now against this request from three death-row inmates with medical problems. Louisiana has struggled to close repeated budget shortfalls, and yet the judge said the state may have spent tens of millions of dollars on outside attorneys and experts, heat monitoring and other costs of litigation.