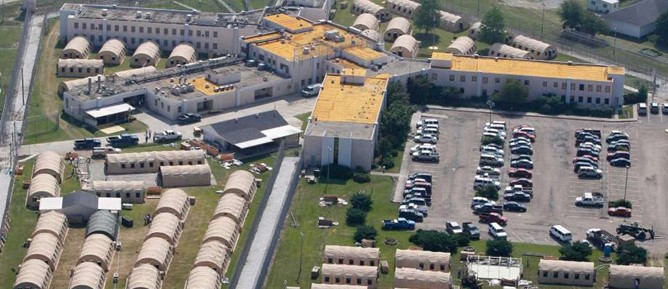 The Texas prison system is exposing elderly, ill and disabled inmates to dangerous heat conditions with limited access to safe drinking water, a public health expert testified Friday.
Michael McGeehin, a national expert on heat exposure, told U.S. District Judge Keith Ellison that the situation is urgent at the Pack Unit in Navasota, where inmates are trying to force the state to provide an alternative to well water that contains elevated levels of arsenic.
"If you're asking me if I can say to a captive population, 'You should continue to drink this water until it gets fixed,' I can't," testified McGeehin, a former division director at the Centers for Disease Control and Prevention.