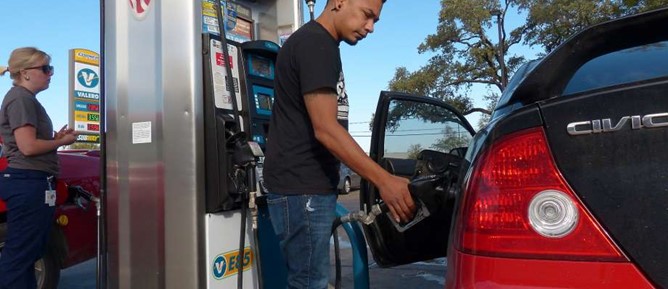 Travelers hitting the road this summer will have a little more money in their pockets thanks to persistently low gas prices.
The national average price Monday of $2.33 a gallon was the lowest to kick off the summer solstice in 11 years, according to a weekly report by GasBuddy.com, a website that monitors gas prices.
The decline in gas prices comes on the heels of a week that saw crude oil fall back under $50 a barrel, coupled with continuing economic concerns about the possible "Brexit," or Britain's vote Thursday on whether to exit the European Union.
Patrick DeHaan, a senior petroleum analyst for Gasbuddy, said the United Kingdom's decision could have a major impact on oil markets around the world.
"The concern with the Brexit in terms of oil prices is that a Brexit might slow down the economy of the EU and Britain," he said. "Since we're in such a connected world, any impact on those two major areas could have an impact here."
Gas is selling for less than $2 a gallon at more than 8,500 retailers, mostly in the Southern U.S. The average price in Texas this week was $2.11 a gallon. South Carolina had the cheapest gas in the nation, with an average cost of $2.02 a gallon, while California had the most expensive, at $2.86. In San Antonio, gas prices ranged from $1.94 a gallon on the South Side to $2.19 on the North Side, according to Gasbuddy.