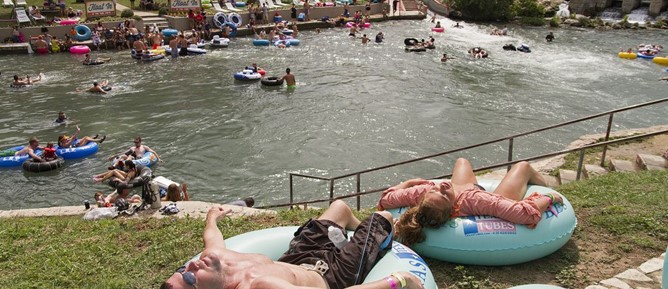 NEW BRAUNFELS — With summer creeping into the area comes the dangers of overheating. Failing to take time to cool down can lead to health problems or even death.
According to the Centers for Disease Control and Prevention, or CDC, between 1999 and 2009 there were 7,233 heat-related deaths in the United States. Of those, 40 percent were in three states: Arizona, California and Texas. Heatstroke and heat exhaustion often happen if people are working or playing outdoors in the hot weather, but not all heat-related deaths occur outside.
The CDC said that many heat-related deaths have occurred in homes, especially in houses that lack air conditioning.
When the air temperature — sometimes combined with the humidity — exceeds the body's ability to disperse heat, people become susceptible to heat exhaustion and heatstroke. Certain groups are more vulnerable, said Dr. Rachel McGinnis of Christus Santa Rosa Family Medicine in New Braunfels. Because it is harder for their bodies to cool down by themselves, babies, infants and the elderly are more at risk for heat stroke and heat exhaustion, as are people with high blood pressure and heart conditions.
Heat exhaustion and heat stroke are not the same thing, McGinnis said.
"Heat exhaustion is when the heat is affecting you physically," she explained. "When it becomes neurological ... that's heatstroke."