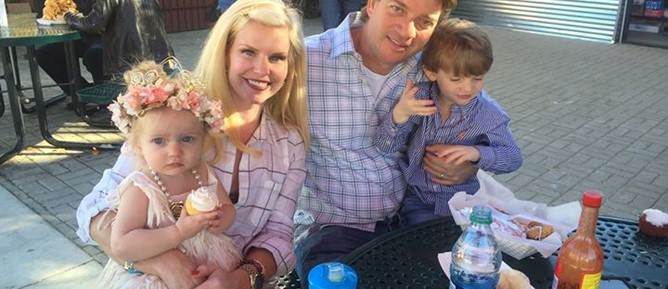 A Texas toddler has died after a fatal malfunction of a heating unit in the family's home. With the Texas couple's home running on two HVAC units, one for the downstairs and one for the upstairs, they had no idea that, as they slept at a comfortable temperature downstairs, the upstairs of the family home was reaching triple digit temperatures.
Unfortunately, the couple's 17-month-old toddler had a bedroom upstairs and would die from hyperthermia, an increase in body temperature from an outside source, due to the heating unit malfunction. Now the couple is speaking out in a bid to ensure this terrible tragedy doesn't happen to another family.
The Daily Mail reports that Larry and Keri Volmert were sleeping downstairs when their 17-month-old daughter, Sammie Volmert, died in her bedroom on the second story of the family's home. The parents say there was no indication that anything was wrong until they woke up the next morning and went upstairs to retrieve their sleeping child. As Larry made his way up the stairs, he says the temperature seemed to be getting hotter and hotter. He entered his daughter's bedroom to find that she had passed way in the night as temperatures in the room reached 100 degrees, causing the toddler's internal body temperature to spike.