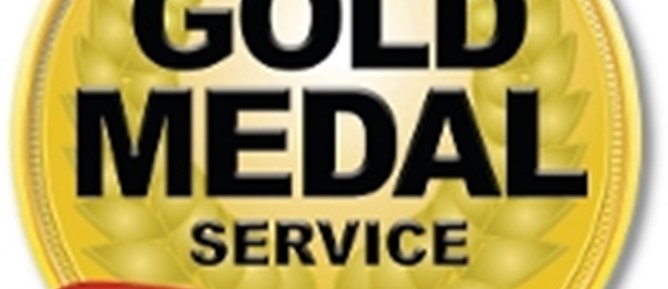 EAST BRUNSWICK, N.J., May 24, 2016 /PRNewswire/ -- Gold Medal Service, a BBB A+ rated heating, cooling, plumbing and electrical service company that services more than 125,000 homeowners throughout New Jersey, offers tips to help area residents prepare for the warm weather and save money on cooling costs this summer.
Ninety-three percent of New Jersey homes have air conditioners and, according to Energy.gov, approximately 5 percent of all electricity produced in the U.S. goes to power air conditioning units. This equates to more than $11 billion in energy costs for U.S. homeowners. There are many tips and products available that can help New Jersey residents beat the heat and battle energy costs.
"Temperatures are finally starting to heat up, and we want to help homeowners stay comfortable this summer and avoid steep increases in their utility bills," said Mike Agugliaro, co-owner of Gold Medal Service. "We also want to make sure homeowners have their AC ready to go when they need it. Now is the best time to schedule your annual air conditioning unit tune-up to ensure fast service and a cool house all summer."